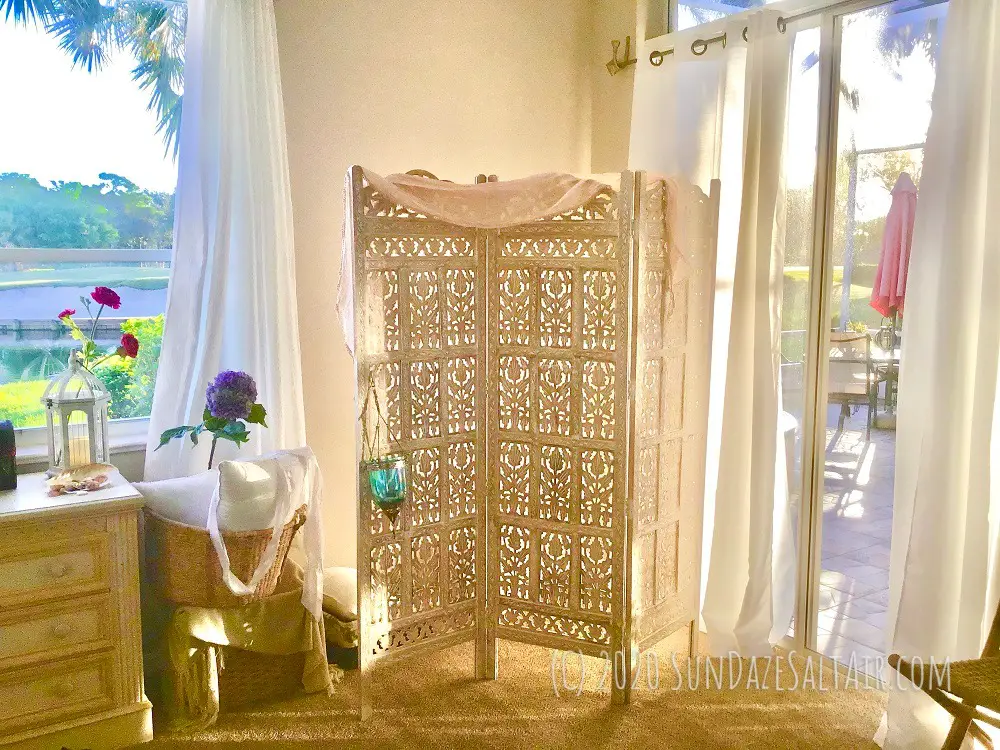 How To Make A Room With High Ceilings Feel Cozy & Intimate
Seven Ways To Make A Room With High Ceilings Feel Cozy.... With A Room Divider & Other Tips & Tricks To Create An Intimate Space
Any realtor will tell you that high ceilings are often on a home buyer's wish list.  As a highly sought-after feature, they add a spaciousness and open feeling to any room that low ceilings simply do not.  In addition to making the room feel extra-large, they are typically accompanied by large, tall windows that not only bring in extra light but sweeping views of the outdoors as well.  While these characteristics are all wonderful, they often come at the expense of another quality we usually seek in our living spaces -- namely, coziness.  So, how do you make high ceilings feel cozy, and turn a large, cavernous open space into a more intimate and inviting space?
Achieving this balance is not as challenging as it seems.  Here are a couple of ideas, tips and tricks that I have discovered to transform a large, intimidating room into a warm, welcoming space that exudes comfort... and yes, coziness.
Find out how to decorate a room with high ceilings for Christmas & the holidays here...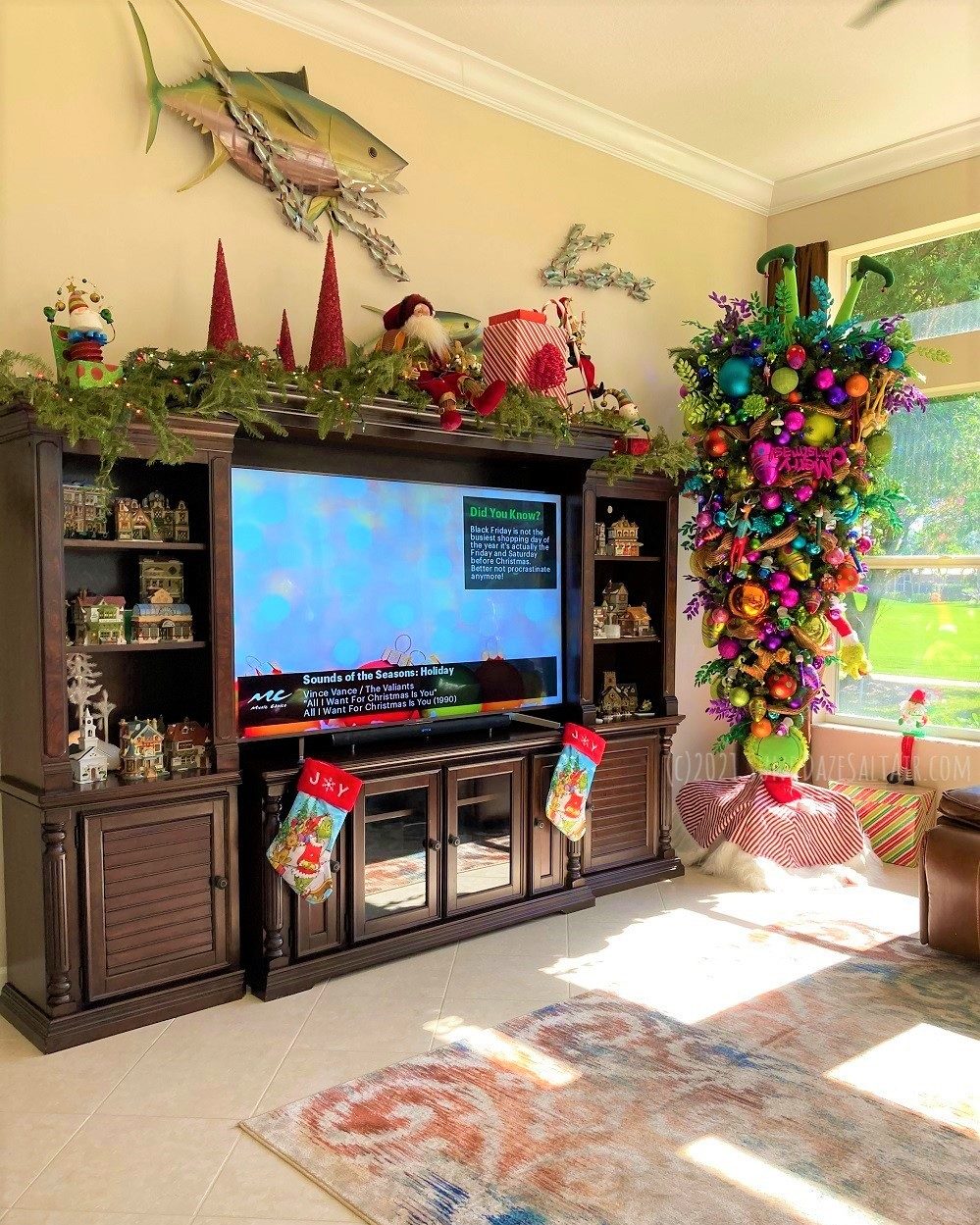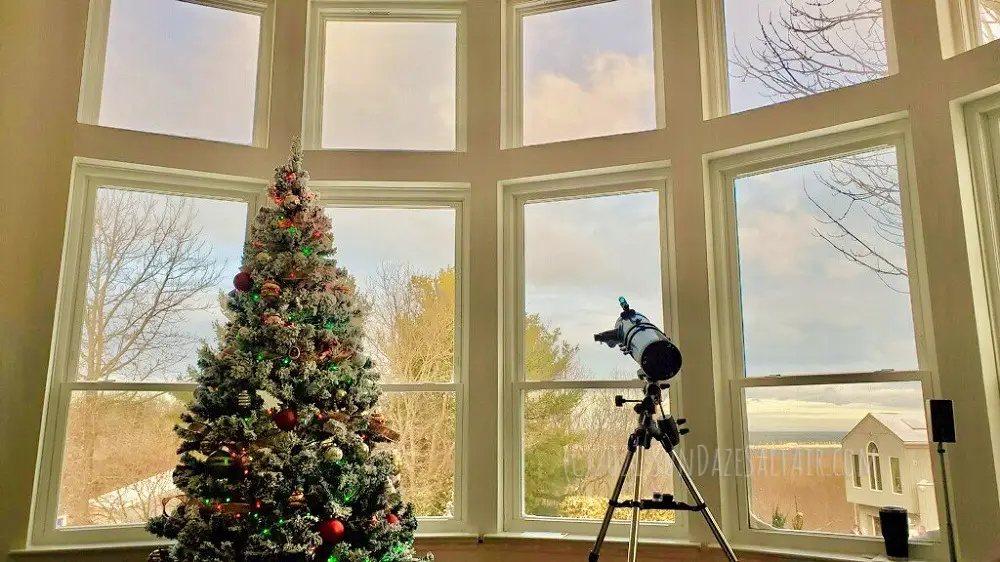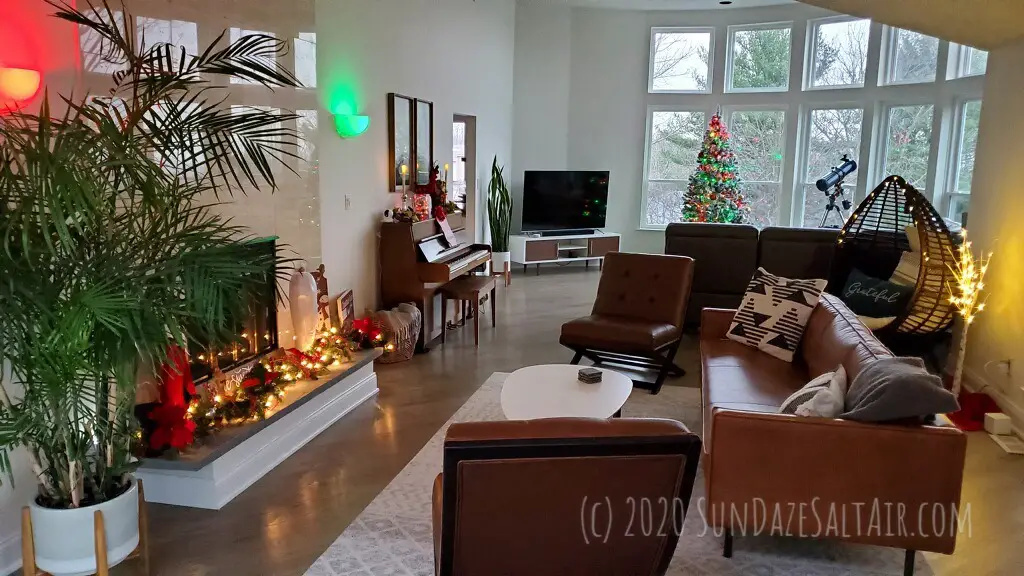 1. Make High Ceilings Feel Cozy By Visually "Lowering" The Ceiling With Paint Colors
The eye can be tricked into perceiving that the vastness of high ceilings is not quite so vast just by using two different paint colors -- one for walls and another for the ceiling.  By employing a two-tone effect, you can visually "shorten" the room into a cozier space - like an optical illusion.  Try keeping the walls a lighter color while using a complementary darker color for the ceiling.  This will create a sense of depth which helps the room to appear less cavernous, visually reduces the ceiling height, & ultimately adds to that elusive sense of coziness.
2. Use an Attention-Grabbing Room Divider to Help Reduce Ceiling Height
One quick and easy way to visually "shrink" the ceiling is by adding a room divider to break up all that empty space.  Room dividers come in a variety of sizes, so choose a three panel or four panel divider depending on the size of your room and the look you are trying to achieve.  An eye-catching room divider like the intricate Eastern inspired one pictured in the bedroom images here is an easy way to divert attention from a room's size.  It accomplishes this not just by taking up space but also by drawing the focus of the eye lower, in this case, onto the detailed intricacies of its exotically carved panels.
Here is a three-panel room divider similar to the one featured in the bedroom images...
3. Make High Ceilings Feel Cozy by Creating Cozy Nooks & Intimate Spaces
Distracting from cavernous ceiling heights is not the only benefit of a room divider.  A divider also has the effect of creating a separate, hidden space which can then be used as an intimate seating or conversation area or reading space.  In this way it creates a little mystery which is another highly desirable effect in an otherwise large open space.  You can then add a chair or chaise lounge in the hidden area or anything else you would rather remain private and hidden from view such as storage baskets holding extra pillows & blankets.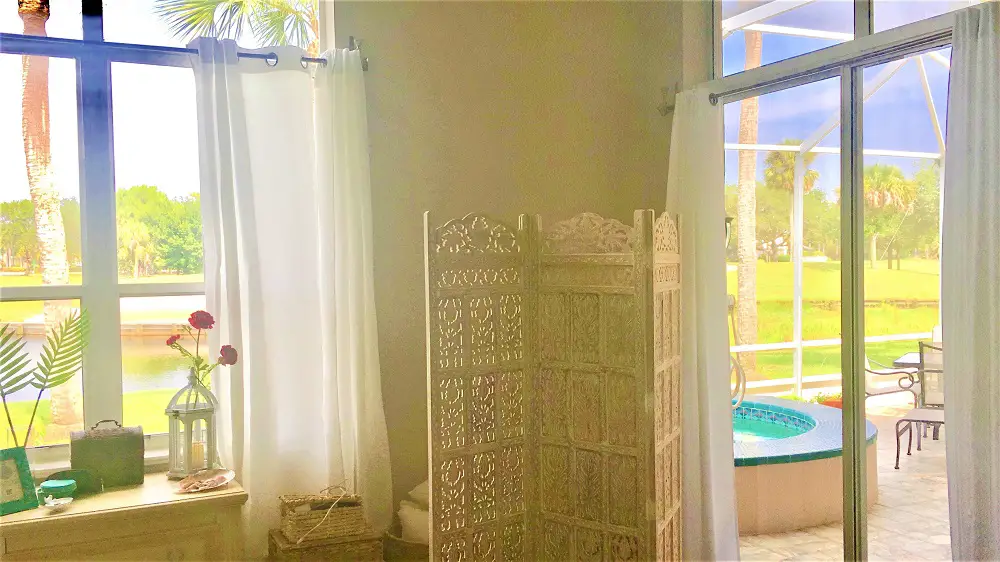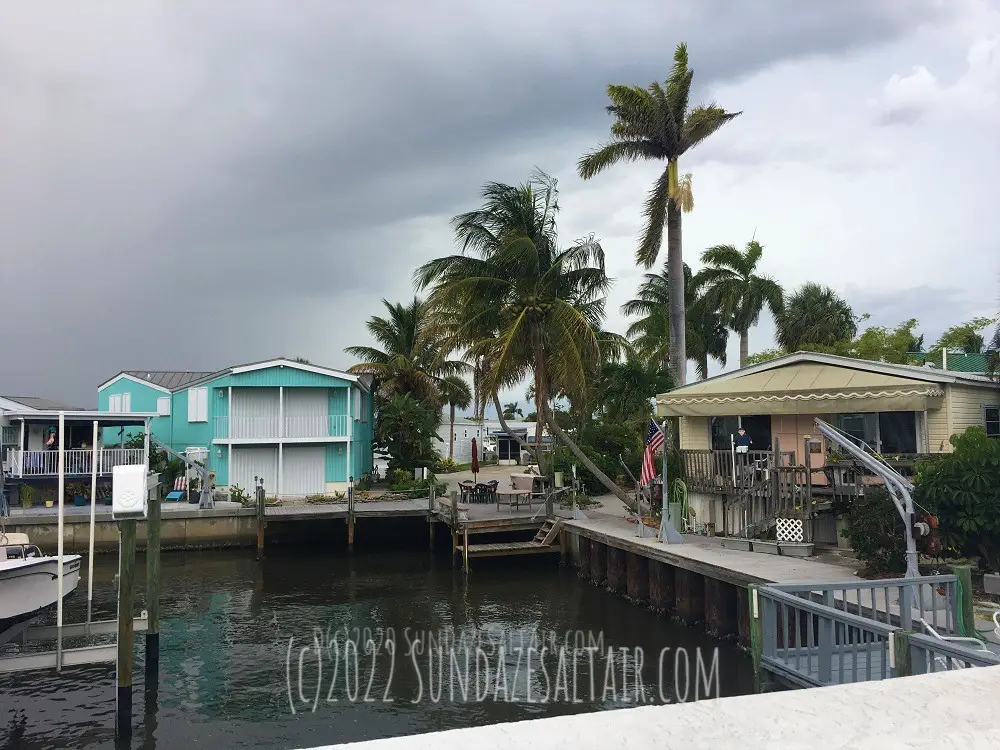 4. Add Coziness & Intimacy with Low Hanging Mood Lighting Including Strategically Placed Lanterns
Part of creating an intimate vibe involves using your unique personal style to maximize all the various elements that encourage a sense of intimacy.  Elements such as a sense of comfort, seclusion, atmosphere and privacy, can all be heightened for major effect simply by using clever mood lighting.
In the bedroom featured here, I enhanced the exotic mood set by the intricately crafted room screen by choosing Moroccan glass lanterns which I hung along the divider.  When lit up, the ambient low-level mood lighting creates a mysterious and intimate space that can feel like a sensual sanctuary.  Or, more likely, simply a restful sleeping place which, of course, is exactly what you want a bedroom to be.
Create A Cozy, Candlelit "Boudoir" Without Any Candles
Avoid any harsh overhead lights in general.  Replicating the intimate feeling of a candlelit night safely without using any candles is easy with a lantern and LED flameless candles or tealights.  Simply add an LED candle or tealight to your lantern of choice and light it as darkness falls to lend a warm, inviting, romantic, and, yes, cozy ambiance to any room.  And who doesn't want more coziness... whether you share your room with your beloved or just with your beloved pet....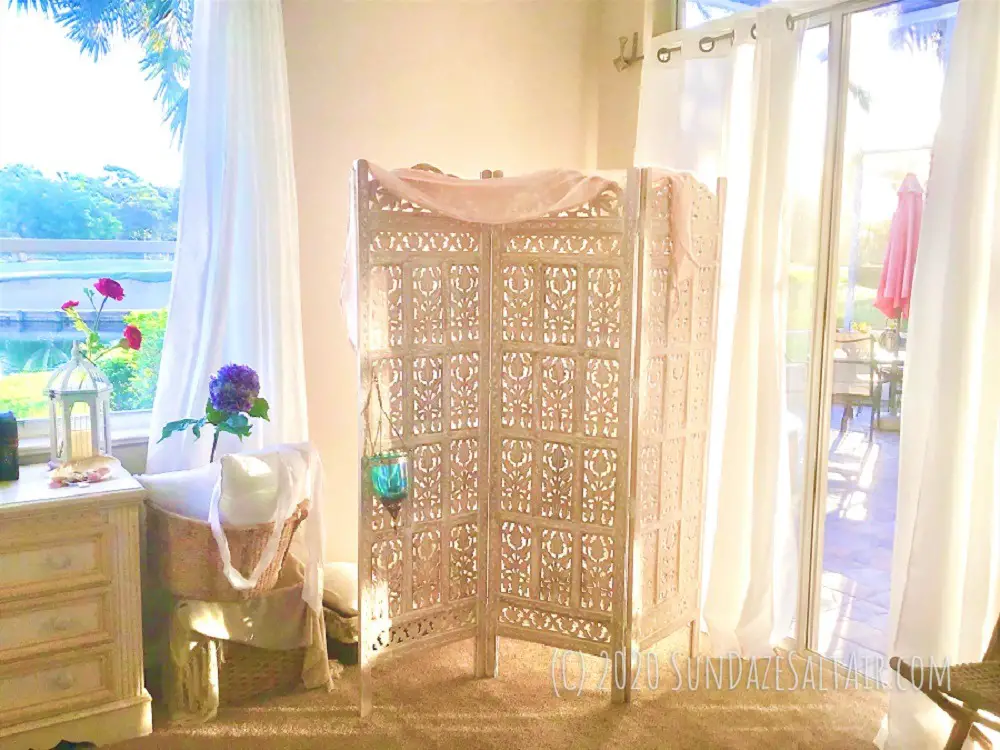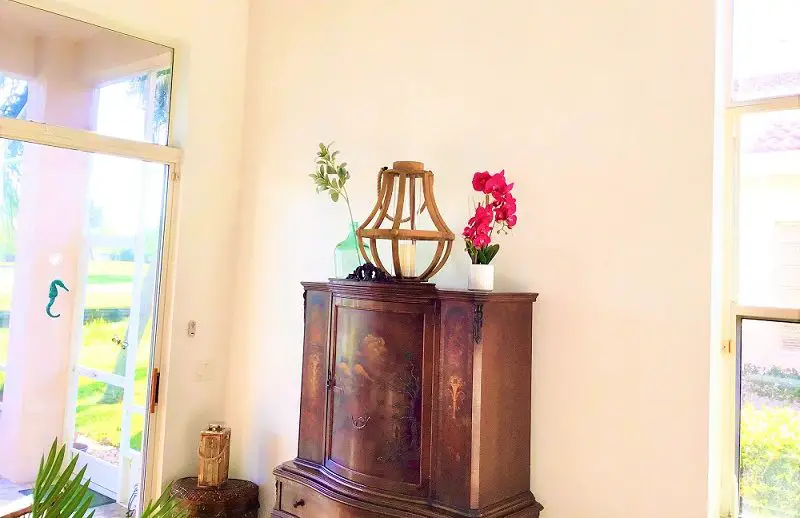 5. Add Coziness to a Large Living Space with Flowing Fabrics, Drapes or Curtains
Flowing textiles like scarfs, drapes or curtains are another great way to visually impact the look of a large room.  Not only does the soft flow of the material catch the eye but the different fabrics add a variety of much-needed texture to break up all the blank space of the high walls and ceiling.
Flowing Curtains Add Softness, Privacy & Visual Appeal
Long flowing curtains or drapes not only add privacy and shield from bright light, they also visually, and literally, warm up your space on cool days and nights.  The soft fabric makes large windows look cozy and lends a romantic vibe, hiding harsh lines, while drawing your eye lower to foster a more intimate space and feel.  Try to keep the fabric colors light in color.  Flowing white- or cream-colored curtains or drapes keep the area from looking heavy like dark colored curtains and also add an airy, soft look to any room.
In addition to flowing curtains, use a scarf or a blanket or piece of fabric of your choice to drape over your room divider to further keep the eye focused on the lower half of the room.  Textiles add softness to any harsh lines and an inviting romantic allure...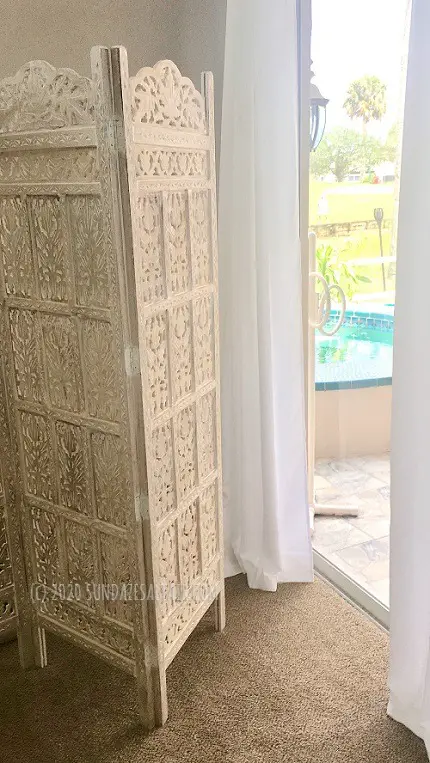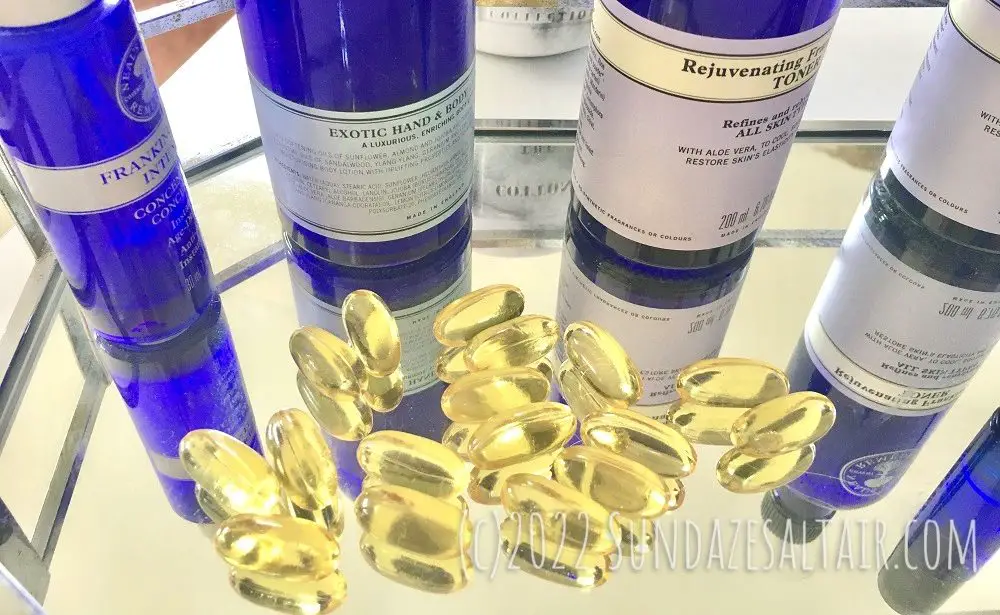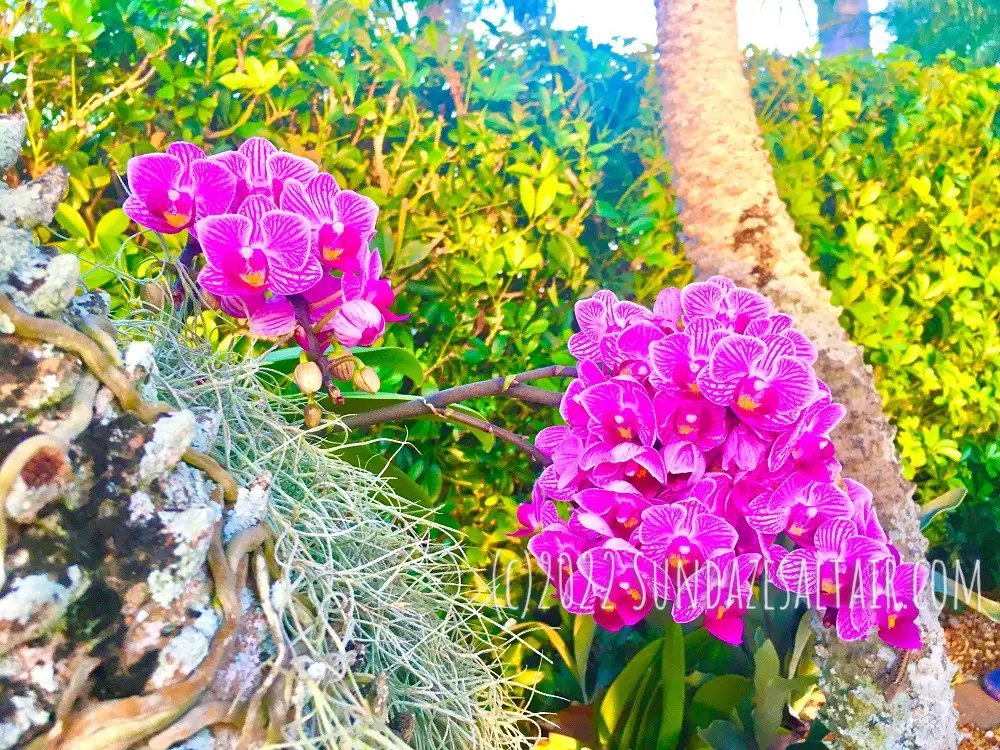 6. Use Eye-Catching Wall Art to Fill Empty Space
When you have extra wall space afforded by high, vaulted ceilings, think of the possibilities of wall art to bring life to all that empty canvas...  Just keep in mind that whatever photo or artwork you choose will set the tone for the entire room and choose accordingly.  For instance, you may love that postmodern abstract piece or that gritty urban skyline photo, but is that really the mood you want to set for that particular room?  For my interpretation of the ideal bedroom, I knew I wanted everything conducive to rest and relaxation.  Therefore, I selected my print of Floating on a Serene, Calm, Crystal Clear Ocean on a Blue Sky Day-- one of the most relaxing, calming photos that I knew would set the perfect tone for a sleep sanctuary.
Also, when choosing your artwork, don't forget to scale the wall art to the wall in question.  A huge wall will require an extra-large piece of wall art, or the art will risk looking tiny in comparison.  Faced with an enormous wall above the bed, I had to choose a very large canvas to bring my photo to life.  And I am so glad I chose the size I did, as anything smaller would have looked out of place and been dwarfed by the large wall and ceiling.
7. Fill Up Large Spaces with Plants & Greenery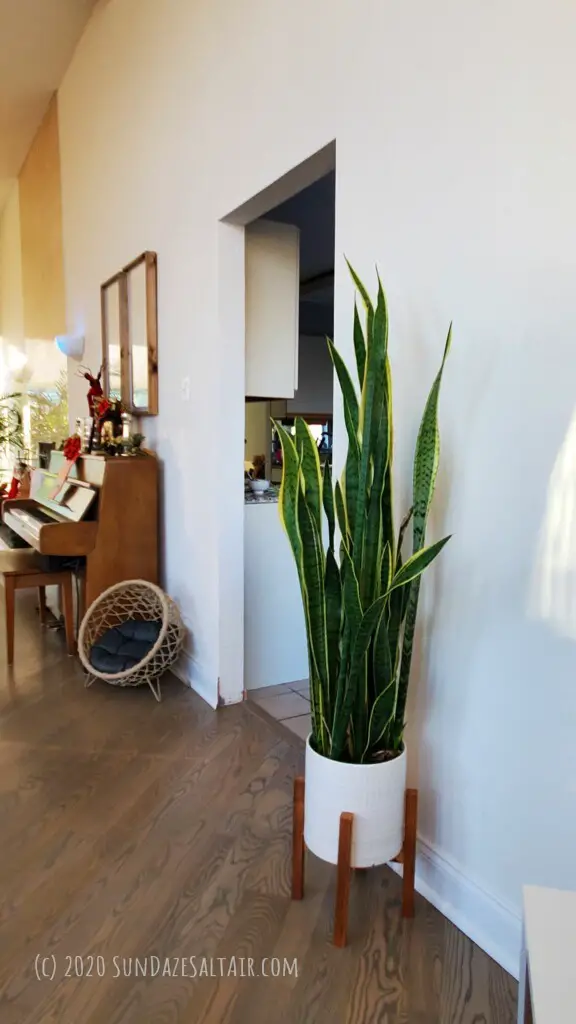 Truth be told, there are few spaces that don't benefit from the addition of warmth and vitality that plants and assorted greenery bring to any room.  For a vast, open space with high ceilings, taller plants especially bring life to otherwise sterile white walls while helping to fill in some of that empty negative space.  The snake plant pictured above reaches for the sky as it grows, minimizing that vast distance to the high ceiling.  Resilient and easy to care for, you can find a similar snake plant here.  Its eye-catching looks keep the focus lower, away from the vastness of the room.
Strategically place a couple plants around the perimeter of your room and watch as your room instantly takes on a homier, more welcoming vibe.  Also, consider placing your plants on elevated wooden plant stands.  The addition of tall plant stands add more height to your plants further reducing the space to ceiling ratio and imbuing your rooms with even more coziness.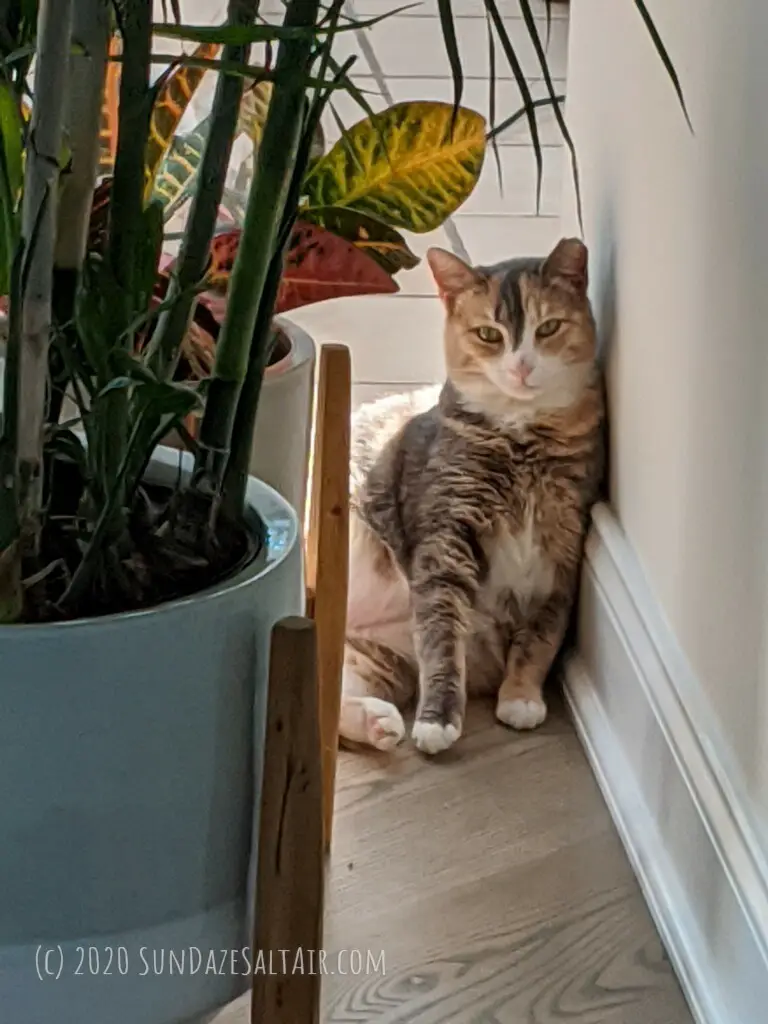 ***********
Do you have high ceilings in your home?  What are some of your tricks for transforming these rooms into cozier spaces?  Share down below.