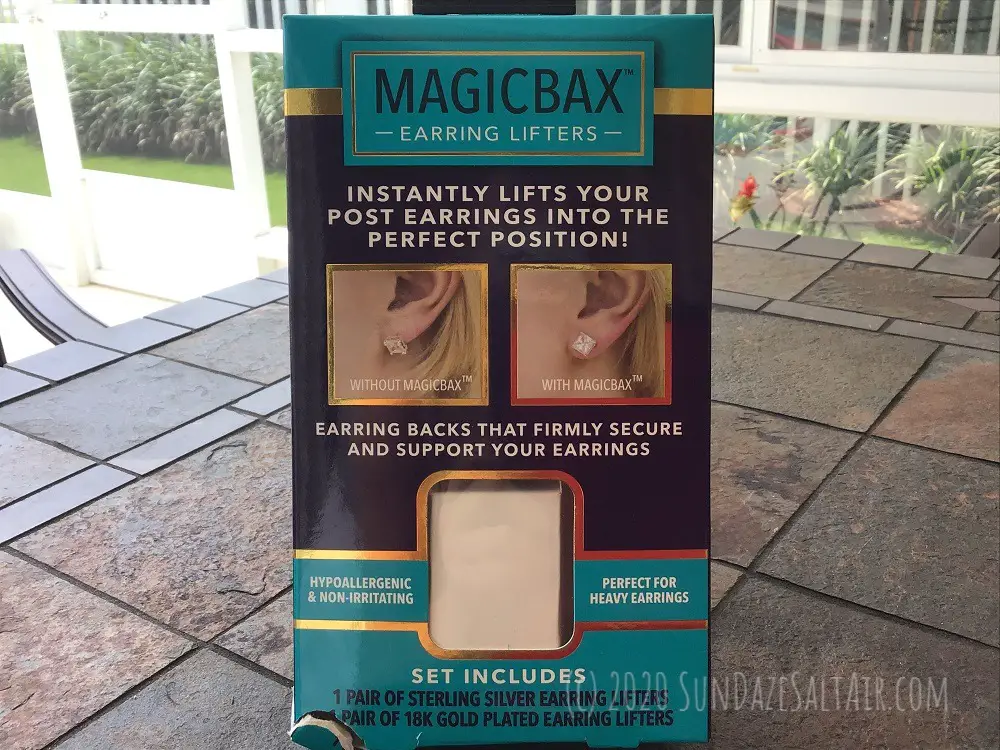 MagicBax Earring Lifter Review – Prevent Sagging Earrings Easily & Inexpensively Without Plastic Surgery
MagicBax Earring Lifters - How To Lift & Secure Your Earrings In Place To Fix Sagging Earlobes & Never Lose Another Earring Again
I was gifted MagicBax Earring Lifters a while back yet somehow, pathetically, the box sat unopened until fairly recently.  Only after performing a much needed closet cleaning did I even realize this little gem has been hiding in plain sight all along.  All I can say is, better late than never, because now that I've discovered this effective solution to eliminate sagging earrings, I don't want to be without it again.
MagicBax Earring Lifter Review - What Does MagicBax Do? Prevent Sagging Earrings
MagicBax Earring Lifters, as the name implies, provides an instant earring lift by offering much-needed support and reinforcement for stretched earlobes.  This support lets you to confidently and securely wear earrings without droop and possible earring loss.
While stretched or damaged earlobes, holes or piercings may appear to be a vanity issue to just "deal with," the reality is that anytime you attempt to wear unsupported earrings you risk losing them.  When it finally happened to me, it was a stark reminder why I needed to find a solution if I ever wanted to securely wear earrings again.
For many, bad piercings, age or even an accident can lead to earlobes so badly stretched that earrings are no longer even an option.  In my case, the stretch is mild and only affects one earlobe -- thanks to an unfortunate encounter with airplane seat upholstery -- but I was determined to find an option that allowed me to wear earrings without fear of loss.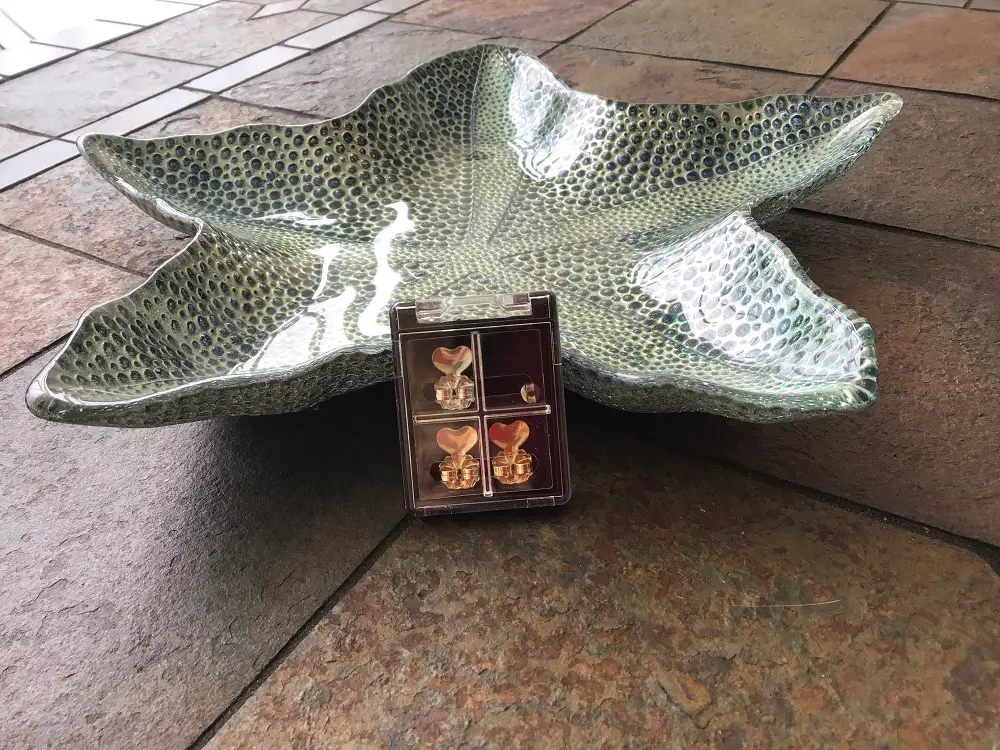 MagicBax Earring Lifter Review - Prevent Sagging Earrings Inexpensively & Effectively 
After doing a bit of research, I realized most options for stretched earring holes/lobes are either expensive or ineffective.  Although I wanted to wear earrings again, I hoped to do so without resorting to plastic surgery.
At one point, I had earrings with a large, supportive backing which kept the earrings secure and in place.  However, unfortunately, manufacturers appeared to stop making such earrings.  These days, most earring backings are so small that even undamaged ear lobes risk losing them.
The last option I found were small stickers intended to secure the lobe and earrings.  The idea was that the adhesive on the stickers back of your ears would securely hold any earrings.  While this may have worked once or twice, it was not a long-term solution as the adhesive quickly lost its sticky effectiveness.  The search continued...
Stretched Earlobes & Bad Piercings Only Get Worse With Time And Age
Which brings us to today.  As with many things, time and gravity only makes stretched earlobes worse.  With few options, I hoped for the best.  Sure enough, it was only a matter of time before one - or both - of my earrings was gone.
**Note: This post contains affiliate links for which a small commission may be earned if you decide to make a purchase through a link.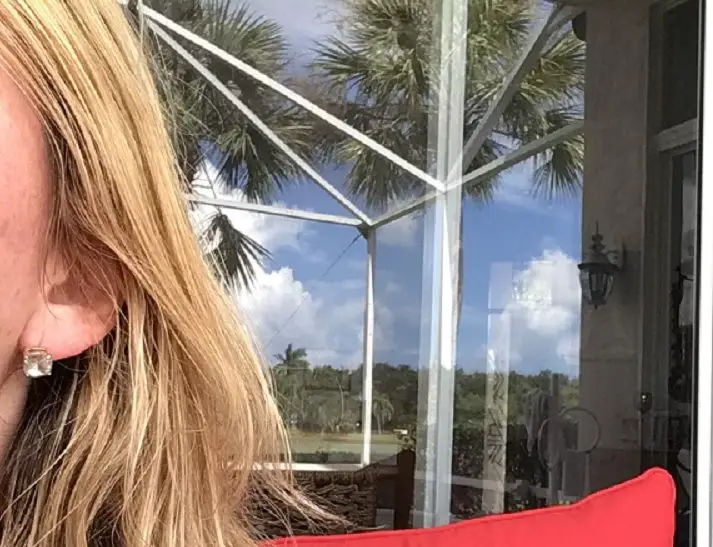 Prevent Sagging Earrings & Secure Them Now - Don't Wait Until You Lose An Earring
I had even gotten into the habit of frequently, vigilantly touching my ears to make sure my earrings were still there - and then it happened.
After a long day I took a long evening walk.  When I arrived back at the house, I suddenly realized that my diamond (ok, cubic zirconia) stud was now MIA, as in gone from my left ear...
Somehow convinced I could find a needle in a haystack (or an earring on a golf course) before nightfall, I retraced my steps the entire length of the walk.  And after all of that... nothing.  The earring was officially lost.
MagicBax - Where Have You Been My Whole Life?  The Solution Was Right There The Whole Time
In an odd coincidence, I realized that days earlier I had spotted the unopened box of MagicBax Earring Lifters which was hidden all those years.  If only I had opened it sooner, I may still have that earring.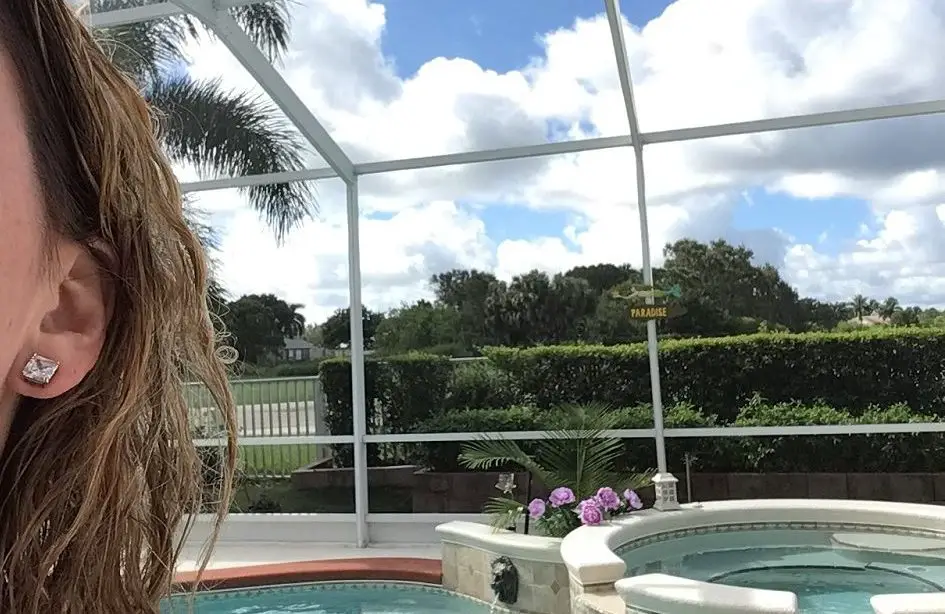 What Do You Get In A Box Of MagicBax Earring Lifters?
A box of MagicBax Earring Lifters comes with one pair each of 100% sterling silver and 18K gold-plated earring backings which are much larger than traditional earring backings and possess a unique heart shape design that keeps earrings lifted & supported all day long, minimizing any chance of your earring sliding out and getting lost.  They come in a convenient, protective hard plastic box with a see-through lid for easy storage and portability if you travel and are on the go.
How Do You Use MagicBax Earring Lifters?
Slide the MagicBax onto your earring post like you would normally with any earring backing, keeping the flat back facing your ear lobe, and importantly, making sure the heart-shaped end faces upwards.  Then, tighten or adjust until the desired lift is achieved.  Your earrings are now lifted into the perfect position, secure and supported with no signs of drooping, sagging or aging ear lobes.
Who Can Wear MagicBax Earring Lifters?
MagicBax Earring Lifters are hypoallergenic and non-irritating so they are ideal for those who have sensitive ears.  Whenever I have worn them they have felt comfortable all day until I removed them, and I have never experienced any sensitivity or irritation from them.  Although I have only worn them with studs, the box and instructions state that they are perfect for heavy earrings, so all of you who love wearing long, heavy, dangling earrings can finally get the necessary support you need to do so confidently without incurring further sagging or drooping.  MagicBax Earring Lifters are also adjustable and come with instructions for doing so.
Where Can You Find MagicBax And How Much Do They Cost?
I found MagicBax here, containing two pairs, one Sterling Silver Plated and one 18K Gold Plated for under $15.00.  Free shipping on orders over $25.00 plus free returns if not satisfied.

MagicBax Earring Lifter Review Final Thoughts: Prevent Sagging Earrings Inexpensively With MagicBax Earring Lifters
MagicBax Earring Lifters are easy to use & wear, and provide a simple, affordable solution to give your ears and earrings a youthful lift and keep them secure all day long.
While helping to visually repair the appearance of torn, stretched, aged or damaged earlobes, MagicBax allow you to wear earrings without worry that your lobes will be further stretched.  Plus, you can wear even small earrings knowing they are supported and secure all day long.  Before you resort to expensive plastic surgery to restore your earlobes, give MagicBax Earring Lifters a try.